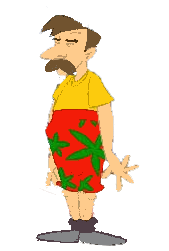 Greetings all!
I just wanted to briefly introduce myself. My name is Ken Williams and my wife and I were the founders of an early games company, Sierra On-Line. We were the original publishers for Corey and Lori Cole, who did Hero's Quest for us (later renamed as Quest for Glory.) We also published games like Ultima, King's Quest, Half-Life, Leisure Suit Larry (why did it take so long to mention my game? – Larry Laffer), Space Quest, and many more.
The reason I'm here is to briefly mention that I have a book coming out about Sierra. Gamers have been asking me for 25 years to write a book about "what happened?" and how Sierra, which was once dominant in the business, fell apart.
I've always refused, but then the virus changed all of our plans (like all of yours) and when I was bored Roberta said, "Write a book" and the book just kind of happened.
Anyway, if you want to know more about the book, check out www.kensbook.com.