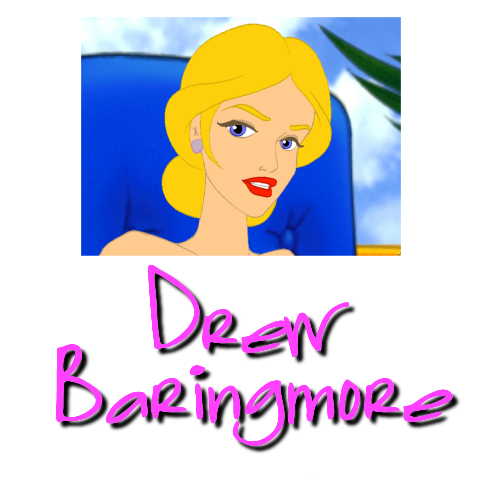 ---
Name:
Drew Baringmore
Location:
Clothing Optional Pool.
The Low Down:
All this beautiful woman wants is a Gigantic Erection (Sorry you can't help there Larry!) and talk about Fu… er, Fokking. When they made her, they really broke the mold!
Drew egg #1
Trigger: Click on the pesky branch, select Other, and type "push".
Payoff: The branch will move, displaying Drew's attributes.
Drew egg #2
Trigger: Try to use the orgasmic powder on Drew's Gigantic Erection. Then click on the Gigantic Erection and try to drink it.
Payoff: When Drew stands up to walk to your cabin, Larry won't block Your view.
Drew egg #3
Trigger: After the Juggs' concert, return to the lounge. Climb up on stage, then walk to the next screen west. Click on the mixer, select Other, and type "feel". You will receive a set of earplugs.
Payoff: The next time you talk to Drew, you will be unable to hear her demand that you look in her eyes, and will therefore continue to look downwards.