Monthly Archives:
December 2017
Wishing you all, a very Happy New Year!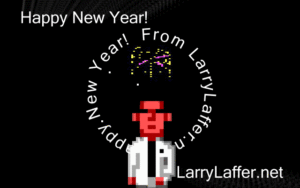 First, and most importantly, we wish all our backers and fans a wonderful holiday season. Have a great Christmas and a safe and happy New Year. Lori and I are doing something special this year – our first real vacation in 30 years or so. We'll be spending Christmas in Barcelona, Spain, recharging our energy before the final push on Hero-U.
Testing and Project Progress
After some initial challenges, we opened Alpha testing to a few backers in August. Since then we've invited 100 top backers and have 30 testers exercising the game.
And boy have they been exercising! The testers have reported over 1000 bugs and suggestions for design improvements, most of which we've been able to address. We've also addressed several hundred automatically reported issues with the game.
This has, as expected, been quite a challenge for our small team. Every day we face the question, "Do we keep polishing the parts of the game we've been testing, or spend the time getting the next section ready for testing?" For the most part, we're making sure there are no story-wrecking problems anywhere in the game.
What we didn't expect was the passion this small group of playtesters has applied to playing Hero-U. Many of the suggestions have been incredibly insightful, causing Lori to rewrite and add entire sections of dialogue to improve the game flow and responsiveness to player actions.
Our next steps will be to open the testing process to all 340 backers who supported us at an alpha test level. Once all of the game content is ready to test, we'll open the floodgates to over 4000 Beta testers. At each stage, we raise the stakes for the team as we continue to develop the final sections of the game while fixing and improving the parts that we thought were "done".
We've made a great amount of progress thanks to the team and our testers, but there is still quite a bit to be done before release.
Remaining to be done:
Opening cinematic is coming along really well, but still needs time to finish.
The Catacombs need to be polished, then submitted for testing.
We're currently doing a major rework on one Catacombs puzzle that required combat. We promised Adventure-Treff that Hero-U could be completed without combat, and we're delivering on that promise!
The Dungeon area needs some polish before we can add it to the testing queue.
The final scene of the game – the endgame – has not yet been programmed and needs a little more dialogue.
We need to get the Steam achievements integrated into Steam.
Final testing, and then release.
We've just released a "sneak preview" of the Catacombs to testers. All of the scenes are navigable, but occasionally a bit crazy – Shawn steps through a doorway and ends up on his back in the next scene. We plan to have full Catacombs functionality in place for the next test build in mid-January.
The adjusted schedule:
Catacombs about

Jan. 15

The Dungeon early in February, with the endgame added in late February.
Meanwhile, we'll improve game settings, add additional sound effects, implement Steam achievements, and finalize the opening cinematic.
Game release – between

March 15 and April 15

.
I would love to say a flat "March 15 is the release date", but as we've seen, many things can happen during testing that can cause us to step back and spend extra time reworking an area of the game. Still, March 15 is our target release date.
Walking through the Uncanny Valley
We first heard the term "Uncanny Valley" while working at Sierra. As long as games were obviously low-resolution and cartoony, players had no problem ignoring glaring flaws in graphics quality, sound, and storytelling. Games were obviously not films, and that was fine.
At the same time, we knew we could do a lot better, and we did. Through the 1990s, Sierra games went from 4 colors to 16 to 256, doubled their resolution, and started to experiment with 3D graphics. Audio went from PC speaker single-voice "beeps and boops" to 3- and 4-voice sound and MIDI to fully-orchestrated tracks and synthesizer-quality sound cards. The user interface went from typing to point-and-click – I still think there is much more to be done in that area. Storytelling went from simplistic "game logic" to something approaching Hollywood and even art films.
But there's a danger to coming too close to the domain of the gods. The ancient Greeks called it "hubris". In modern terms, there is an invisible line between acceptance of game flaws as "fantasy", vs. getting close enough to real life that players start expecting the game to *be* real. Based on tester feedback, we're coming perilously close to that line with Hero-U.
We've been getting "uncanny valley" feedback on Hero-U much more than with any previous game. Players get so involved in the conversations and action, they feel as though they are really at Hero-U. This means we can't just take the easy way out that Sierra used so often – "Oh, they're doing that? We can't handle that. Kill the character if they try it." Instead, we add additional dialogue chains, obstacles, and puzzles.
This feedback is one of the reasons we are taking a lot of extra time making sure we get every sequence in the game "right". We don't want Hero-U to feel like "just another adventure game" or RPG. If players notice that a character's dialogue in one scene or event doesn't seem to match up with what they've said or done earlier, we change it to improve continuity. In many cases, the correct dialogue already exists, but there is an error in the scripting code that causes lines to come up out of order. As we walk through the Uncanny Valley, it's no longer good enough to have some characters that talk – they have to feel real.
Game Play Video
Al Eufrasio put together this game play video to highlight how Hero-U plays.
https://youtu.be/fter0C1tuesIncidentally, there is a graphical glitch in one scene of the video due to processing, but don't worry – that doesn't happen in the game.
Resource Reminders
Please keep your email and address current at https://hero-u-adventure-role-playing-game.backerkit.com
Participate in the Hero-U forum at http://www.hero-u.net/forum/
Our FaceBook page is https://www.facebook.com/TheSchoolForHeroes/.
And of course our project updates are on Kickstarter at https://www.kickstarter.com/projects/transolargames/hero-u-adventure-role-playing-game/updates.