Precinct lands on Kickstarter!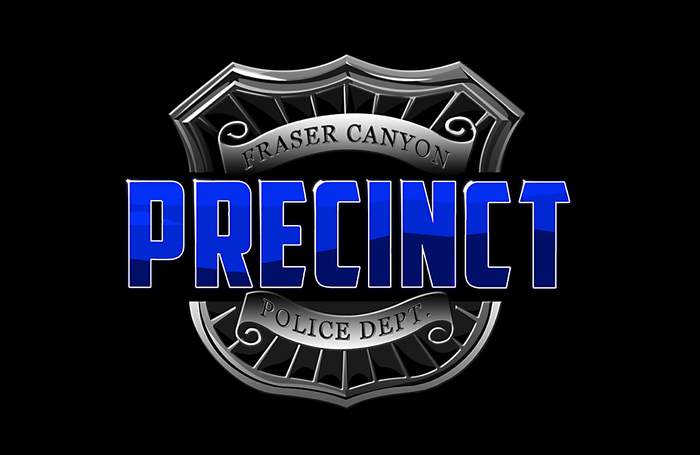 ABOUT THE GAME  Precinct takes players on a police adventure as officer Maxwell Jones in the corrupt town of Fraser Canyon, CA. Starting out as a rookie and then moving up the ranks, players face adrenaline charged scenarios and conduct real police procedures while solving crimes and arresting perpetrators.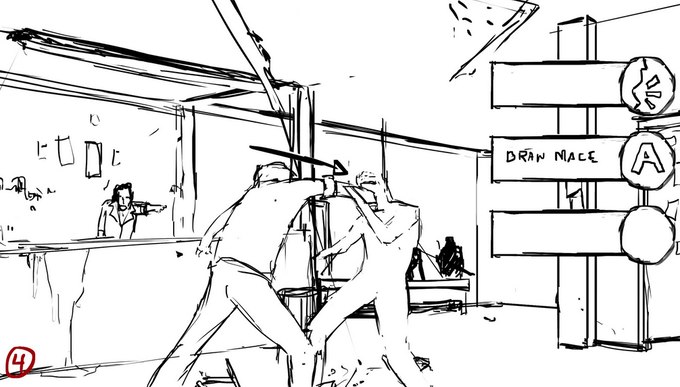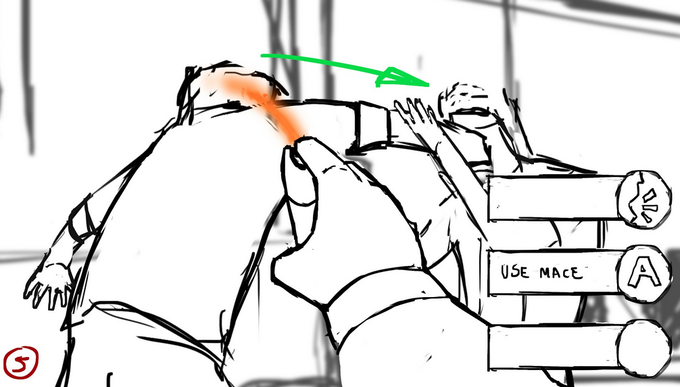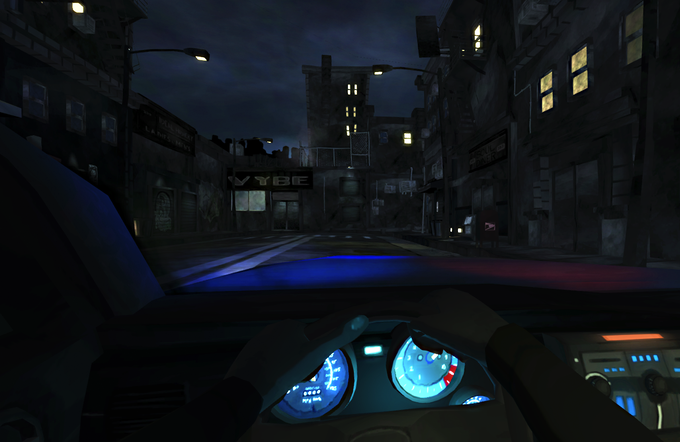 Written by Jim Walls and some of today's brightest Hollywood talent, Precinct features a gripping crime story based on true accounts of real police cases. As players clean up the crime ridden streets, the plot thickens with corrupt cops, greedy public officials, and a deadly struggle for control of Fraser Canyon's criminal underground.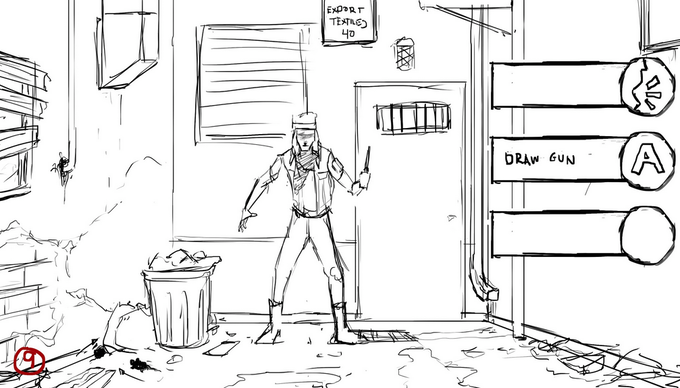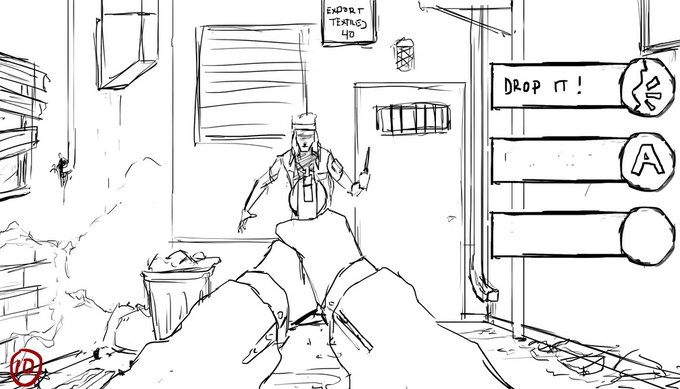 Playing in the first person perspective, Precinct's real-time 3D environments and gameplay deliver significant realism to the classic police adventure style Jim is famous for creating. Along with staple elements such as adventure and puzzles, players also encounter intense fast action gameplay sequences that include shootouts, high speed car chases, investigations, foot pursuits, hand-to-hand combat, and more.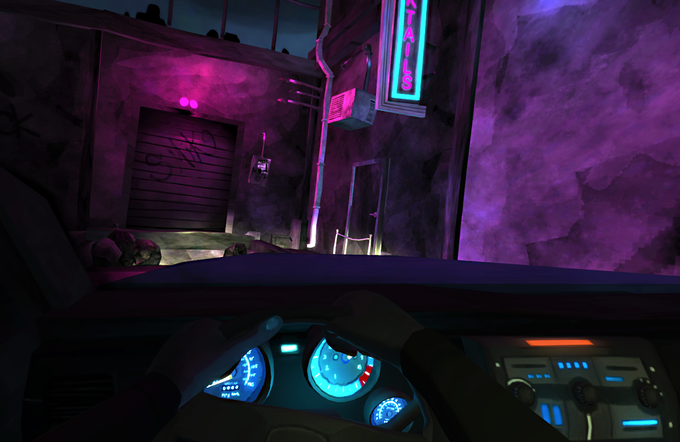 Jim is leading an effort to successfully combine original Sierra-style adventure with modern video game technology. The Precinct team is poised to redefine the cop-game genre by making a game that both classic and modern gamers can enjoy.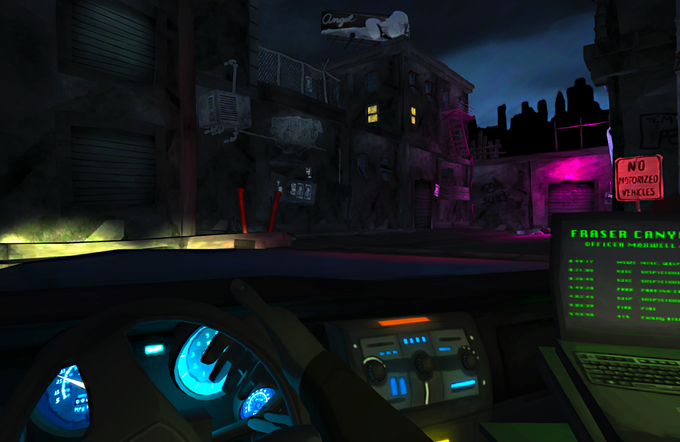 Precinct will be released as a DRM-free digital download for PC and Mac with distribution across platforms such as Steam and our own website. If our stretch goals are met, we will be able to release Precinct on additional platforms (more about stretch goals below).
OUR CAMPAIGN Every Kickstarter dollar you give goes directly towards developing Precinct. We want to skip the traditional publishing model to make the best game possible for the fans of the original adventure Police Quest series.
We put considerable effort into creating an exclusive suite of rewards for our backers (see the right of this page) including a high quality Precinct badge, a visit with Jim, police whistle, Special Operating Procedures Manual, a visit to the game studio, and more. These rewards are completely unique to Precinct and can't be found anywhere else. We hope you like them!
We can't make this game without you. Please pledge whatever you can to make this game a reality. We GREATLY appreciate all that have backed us so far. Thank you so very much!
Throughout this Kickstarter campaign we will be posting lots of new content; we will publish new videos that detail the Sierra days as well as show you some behind-the-scenes footage of the making of Precinct. We will also give you an in-depth look at Jim Walls, Police Quest and Sierra.
STRETCH GOALS If we are successful with our Kickstarter we are going to be able to make a great game. However, the more money we get, the better the game will be. Every dime we receive goes directly towards building Precinct!
$600,000 (Awesomer) – At this level, we will be able to provide a more immersive gameplay experience. We will be able to produce hours of additional content and achieve a higher level of detail and beauty throughout the game.
$700,000 (Mega Awesome) – If we get to this level, we will be able to include more locations, more characters, a deeper story, and deliver a very high level of polish. We expect to release a Linux version at this level as well — if we hit this goal we will dedicate an engineer, tester and art person to Linux.
$800,000 (Badonk) – This level allows us to pretty much do everything we want to do for Precinct. In addition to more gameplay, more characters, more story, more polish, we expect to bring Precinct to iOS, Android, XBLA and PSN as well. You can also expect subtitled versions for the French, Italian, German and Spanish markets at this level too.
HISTORY

ABOUT SIERRA Located in the small mountain town of Oakhurst, CA, Sierra On-line was founded in 1979 by husband and wife team Ken and Roberta Williams. Through Ken and Roberta's hard work, vision, and talent, Sierra became a pioneering force that was instrumental in shaping the video game industry and bringing home computer games to mainstream culture. Since the 1990's, several mergers, acquisitions, layoffs, liquidations, and the departure of Ken and Roberta effectively rendered Sierra defunct. The company's brand and remaining assets were last owned by Activision.
"There are few more storied franchises in adventure gaming than Sierra's Police Quest series." – Kotaku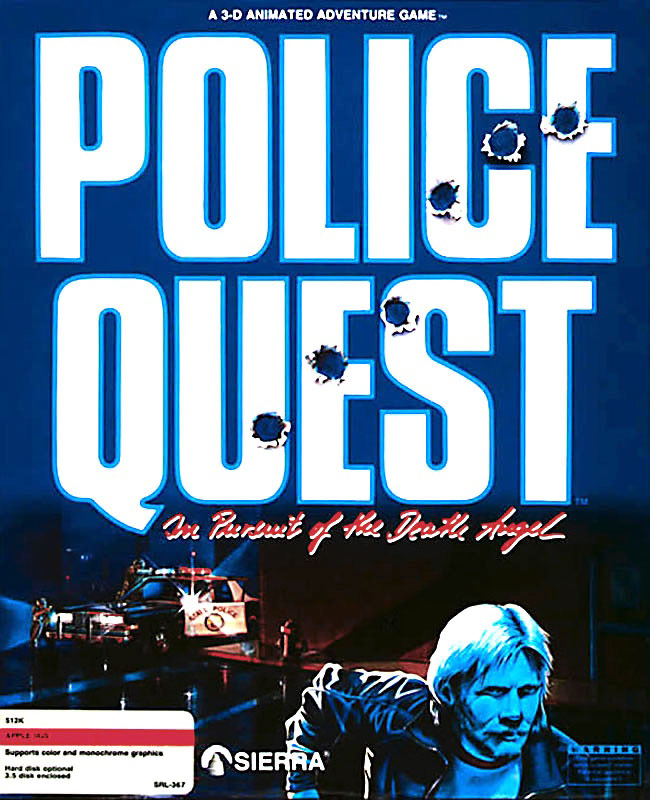 CREATING POLICE QUEST Jim is a retired California Highway Patrol officer who left the force in 1984 after being traumatized in a violent shootout. During his recovery from the incident, Jim serendipitously met video game pioneer Ken Williams who was in the early days of growing Sierra On-line with his wife and company co-founder Roberta Williams. Ken asked Jim to design gameplay and write a story for a realistic police adventure series Ken wanted to make. Police Quest was born.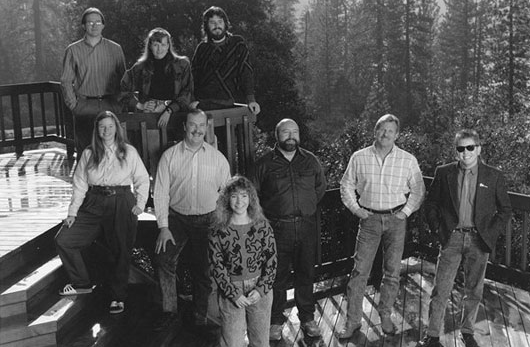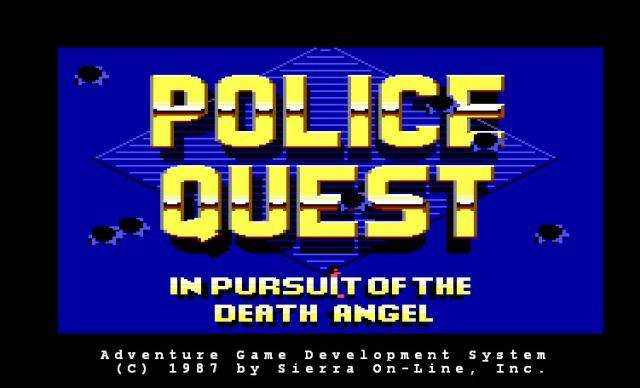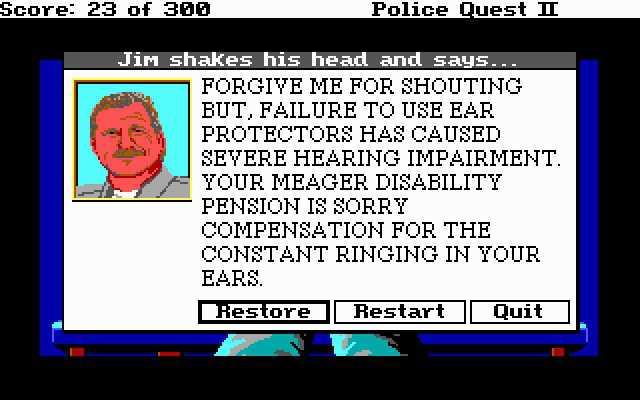 Upon its release, Police Quest was an instant hit, wowing early gamers with a unique point-and-click adventure style and unprecedented realism for the time. Police Quest went on to have five sequels, selling millions of copies.
Most games fade to black in the game industry but the interest in Police Quest still burns brightly almost thirty years later. Possibly because of its deep storyline and the dedication it takes to play Police Quest successfully, the series has amassed a legion of fans from all over the world.
PRINCIPAL TEAM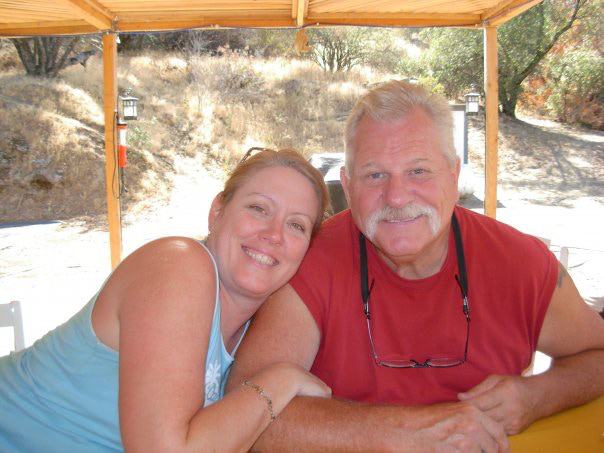 JIM WALLS Jim has been in the video game business for almost 20 years and is considered one of the original pioneers of the adventure game genre. His game titles include Police Quest 1, 2 and 3, Codename Iceman, Blue Force, Blade Runner, Pirates – Legend of Black Kat, and Earth and Beyond.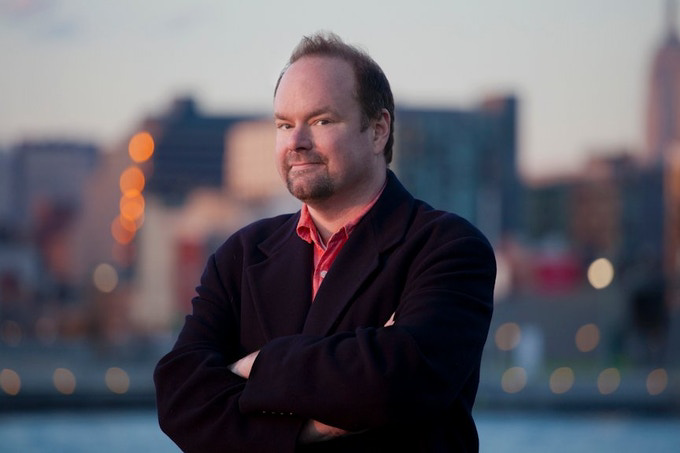 ROBERT LINDSLEY  Robert began working at Sierra On-line at just fifteen years old. Although already precociously well versed in programming, Ken and Roberta Williams brought Robert into the company to help box games and copy floppy discs.  Robert was eventually given a shot at programming and it wasn't wasted on him.  Robert soon began coding professionally and eventually began producing.  At Sierra, Robert worked on several classic Sierra titles including King's Quest V & VI, Laura Bow 2, Mixed Up Mother Goose, and Phantasmagoria 2.  After Sierra, Robert worked for Microsoft Games where he wound up on Microsoft's Xbox launch team.  Robert has also led development at Atari and Harmonix, shipping over 80 games in his career.  Most recently, Robert's credits include Rock Band, Ghostbusters, and Dance Central.  Robert is currently Jim's partner for this project.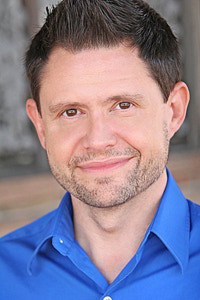 SCOTT BUTLER  An early employee of the pioneering game studio Argonaut Software, Scott has worked in the video games business for over 24 years. 11 of those years were spent at Sony Computer Entertainment as a senior artist and art director. Scott has shipped over 50 games in his career, including Kingsley's Adventure (PS1), Croc: Legend of the Gobbos (PS1 & Sega Saturn), Neopets: The Wand of Wishing (PSP), Eyetoy: Play (PS2), and Ren & Stimpy (SNES). At just 17 years old in 1989, Scott began his career making games for the Amiga and Timex Sinclair computers. Over the years, as game technology, tools, and business models have evolved, so has Scott. He has worked on virtually every game platform possible, Scott holds a US patent for a game engine technology he invented in 2009.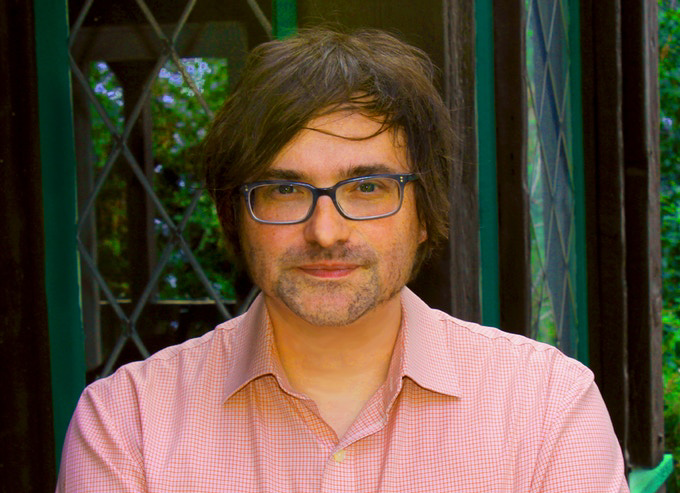 JASON CRAWFORD Jason has spent nearly two decades as an entrepreneur and creative professional in technology. The last 12 years of his career have been in the video game industry. Jason has launched multiple companies, including a game development studio in 2001 with Precinct's Executive Producer, Robert Lindsley. Jason has played influential roles in shaping the vision and logistics for several games and interactive initiatives with clients such as Acclaim, Hasbro, IAC, Atari, Sony, Samsung, Sesame Workshop, and Walt Disney Imagineering. Jason is currently the founder and studio director of Tiny Castle Studios, a new Unity3D focused game development studio located in Glendale, CA. Jason and his team were instrumental in creating this Kickstarter campaign.
T-Shirt Design Contest
We are looking for YOUR help with the T-Shirt design.  We will choose one backer's design for our Kickstarter T-Shirt.  If you would like to participate, send your design (in vector format) to tshirt@precinctgame.com.  Your design will be considered and if it's chosen it will be used for the Kickstarter reward T-Shirt!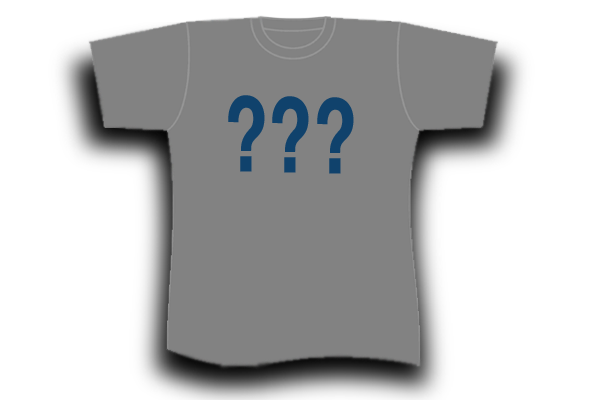 Daily Videos
Each day of the Kickstarter campaign will feature a brand new exclusive video in this section! Check back daily for a new bit of history you've never heard before, including; visits to the old Sierra buildings in Oakhurst, a visit Ken and Roberta's old house, and several fascinating stories from Robert and Jim as they reminisce about the old days at Sierra.
Day Eleven: Working with Al Lowe on Police Quest I