As the title states, it's January 1st, 2014! Happy new year everyone! I cannot tell you how excited I am about 2014 and what this year holds! SpaceVenture gets closer and closer as each day unfolds! As you can imagine, the last couple of weeks have been a mixture of getting things done on the project, but also a lot of time spent for all of us jumping around from place to place spending time with family and friends, so I don't have a ton of new stuff to report. Although more artwork got polished and some more programming completed.
How about a look back at what you've seen and maybe haven't seen so far?
SOME OF THE ARTWORK FROM THE GAME
Here is some of the artwork from the game. Most of this you've seen, but a couple of pieces you probably haven't seen. 😉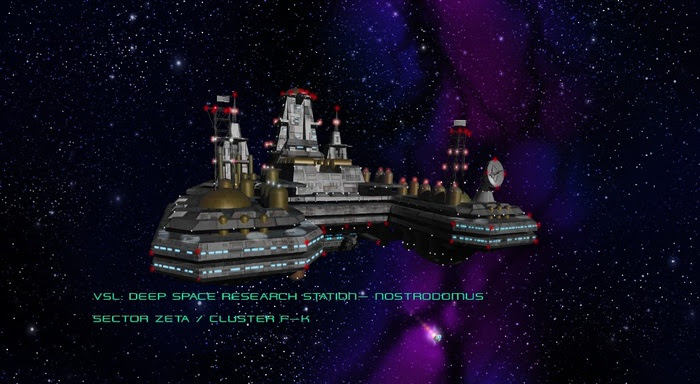 SAN DIEGO COMICON 2013
2013 COMMENTARY CHRIS POPE DID OF THE DEMO SHOWN AT SDCC
http://www.youtube.com/watch?v=toeD7kwLdrATESTING WITH SCRAPS SHIP
http://www.youtube.com/watch?v=jtl_KuLWgxAAND WHO COULD FORGET THE TWO GUYS AMAZING DANCING SKILLS
http://www.youtube.com/watch?v=xejLhLB4C7cEPISODE 6 OF THE NEW BI-WEEKLY PODCAST BY THE SPACE QUEST HISTORIAN
The Historian wishes you a merry whatever with this special holiday special of the podcast, featuring very special appearances from Vohaul Strikes Back team leader, Frederik Olsen; the proprietor and curator of SierraChest.com, Rudy Marchant; and a special mention from everyone's favorite corporate weasel, Peter Toleman! The topic is the many easter eggs that lurk within the Space Quest series, and, boy, you'll never need to check a wiki again after listening to this thing. Also, we take a deep, hard and incredibly long-winded look (and listen) at the Format Countdown — the Historian's favorite piece of music ever. Happy whatever, people!
or
OTHER SIERRA ALUMNI PROJECTS  
The amazing Josh Mandel / Al Lowe's Leisure Suit Larry Reloaded  
Jane Jensen's Moebius and Pinkerton Road Studio / GABRIEL KNIGHT: SINS OF THE FATHERS 20TH ANNIVERSARY  
Hero-U: Rogue to Redemption by the Quest for Glory designers – Corey Cole and Lori Cole  
Under The Half Dome: An Album by Sierra Composer, Ken Allen
Thanks for all of your support everyone!
Chris Pope a.k.a your humble local intergalactic SpacePope