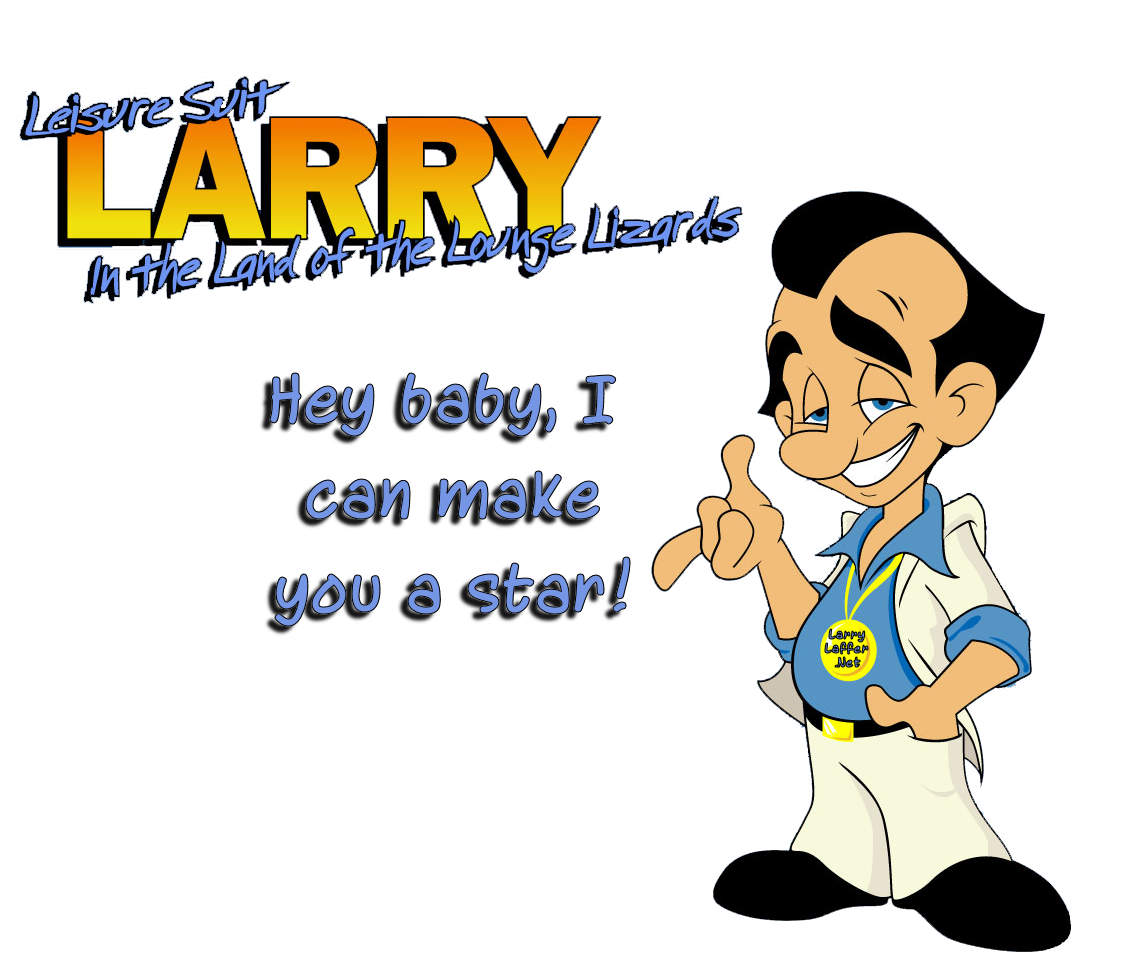 From the Kickstart Project:
Josh here again.
We were planning another video update, but that'll have to wait 'til later tonight or tomorrow. In the meantime, I want to let you know about a new pledge tier we've just brought out: a $750 pledge tier we're calling the "Larrywood Walk of Shame Edition." We're gonna do up Lost Wages like Hollywood, with stars along the sidewalks all over the city, and we're allowing 20 donors (no more) to "buy" a star with their name on it. (Of course, Larry will be permitted to make a comment about your star, unless your name is funny enough by itself.) We think this will be a cool addition to the game, and a great way to memorialize yourself into the actual fabric of Lost Wages…outside of getting your name on a poster at the Post Office. And since there's no Post Office in the game, who would see THAT except for NPCs?
More to come as this historic Kickstarter drive comes to a close in less than 2 days!
Josh