Audio clip: Adobe Flash Player (version 9 or above) is required to play this audio clip. Download the latest version here. You also need to have JavaScript enabled in your browser.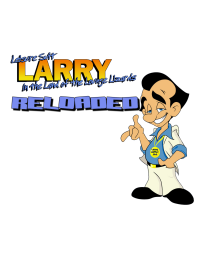 Leisure Suit: Land of the Lounge Lizards – Reloaded began as a Kickstarter Campaign by Paul Trowe, Al Lowe, Josh Mandel and several others – and was successful in raising over $650,000 (when their goal initially was $500,000).
With the Kickstarter Goal reached, development of the game has begun – you can read about it here.
Once the game is released, information, content, and Larry goodness will begin to appear here.